Ingredients:
*1 Box Sugar Free Pillsbury Yellow Cake Mix
*1 Cup Lillys Chocolate Chips (I used Salted Caramel Flavor)
*2 Eggs
*1/2 Cup Oil
Preheat your oven at 350 Degrees. In a small bowl, crack and whisk together your eggs. Set aside. In a medium size bowl, mix together the cake mix, oil, and eggs until just combined. The dough will be very thick. Don't work the dough too much or your cookies will be tough instead of "cakie." Pour in your chocolate chips and mix.
Spray your cookie sheet liberally with cooking spray. Using a small scoop, drop 12 cookie dough balls onto your pan.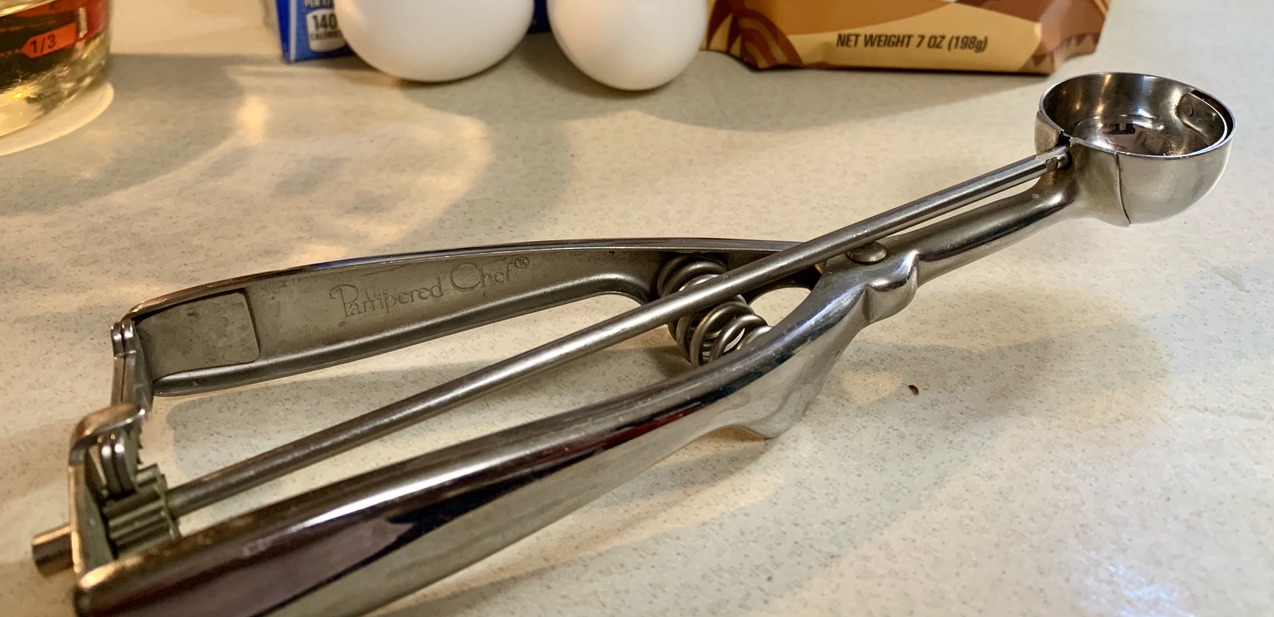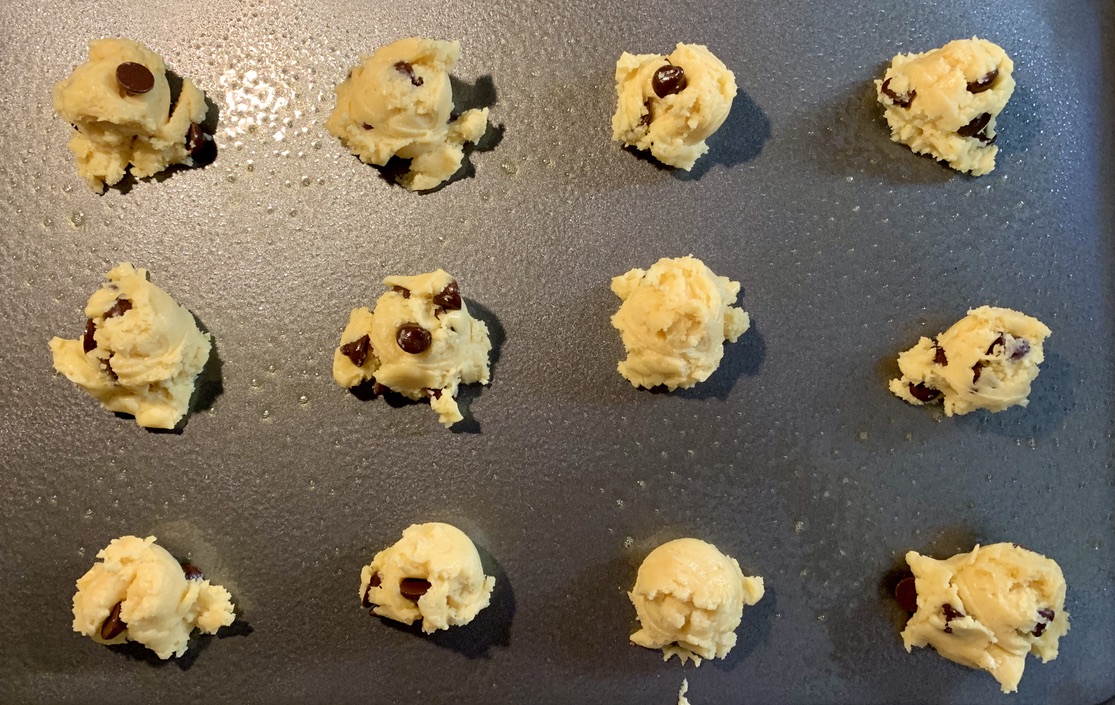 Place your cookies in the oven and bake for 16 minutes. Once they are done and you take them out of the oven, make sure to let them sit on the sheet for about 10 minuets before you try and take them off. If you don't the cake cookies will stick. When you are ready to bake your next batch make sure to spray the pan liberally once more. This recipe will make 27 cookies. Store in an air tight container.